Document Restoration Services
3/8/2018 (Permalink)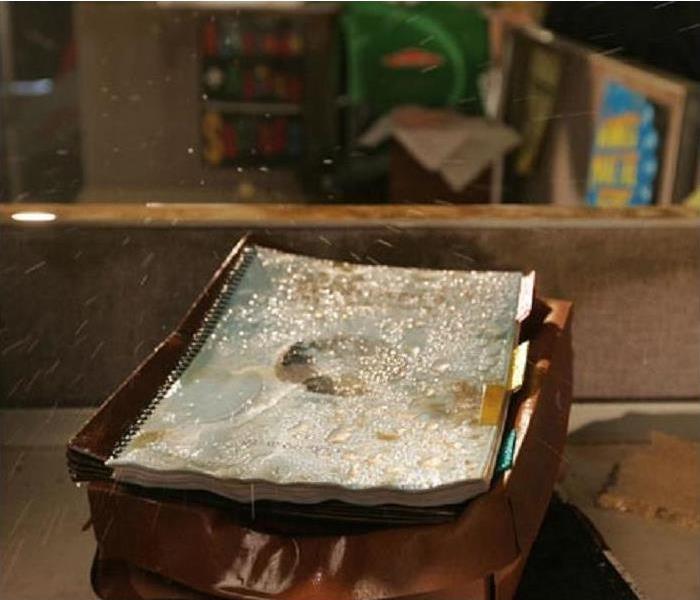 Let your Friends at SERVPRO help save all those important documents as well! Call us today at 972-548-6044
SERVPRO of Northeast Collin County/Greenville offers many services, but one that many may not realize is the Document Restoration that we offer! If you ever need to have documents saved from water damage call your friends at SERVPRO! We have access to scientifically proven methods to dry, clean, sterilize and deodorize your documents. The documents are inventoried and kept secure, with appropriate Chain of Custody tracking and HIPPA Certifications for all personnel in the Drying Chamber.
THE DRYING PROCESS
Drying - process in which an item containing moisture is frozen and dried using vacuums and pressures to achieve sublimation.
Cleaning - we offer onsite cleaning. This is cleaning each document front and back to remove debris and any surface particulate.
Sterilization - Gamma Irridation is a process that is used for disinfecting and decontaminating documents or other consumer goods.
Deodorization - once paper has been wet, an odor can begin to form. Letting us deodorize your documents will reduce the odor and sometimes almost completely eliminate it.
In the Know:
Drying Includes:
Packing
Freezing
Chain of Custody / HIPAA
Inventory
Shipping / Receiving
Document Recovery Includes:
Receiving
Inventory
Processing
If ever you are in need for document restoration do not hesitate to call us. We've got your back in making it "Like it never even happened."